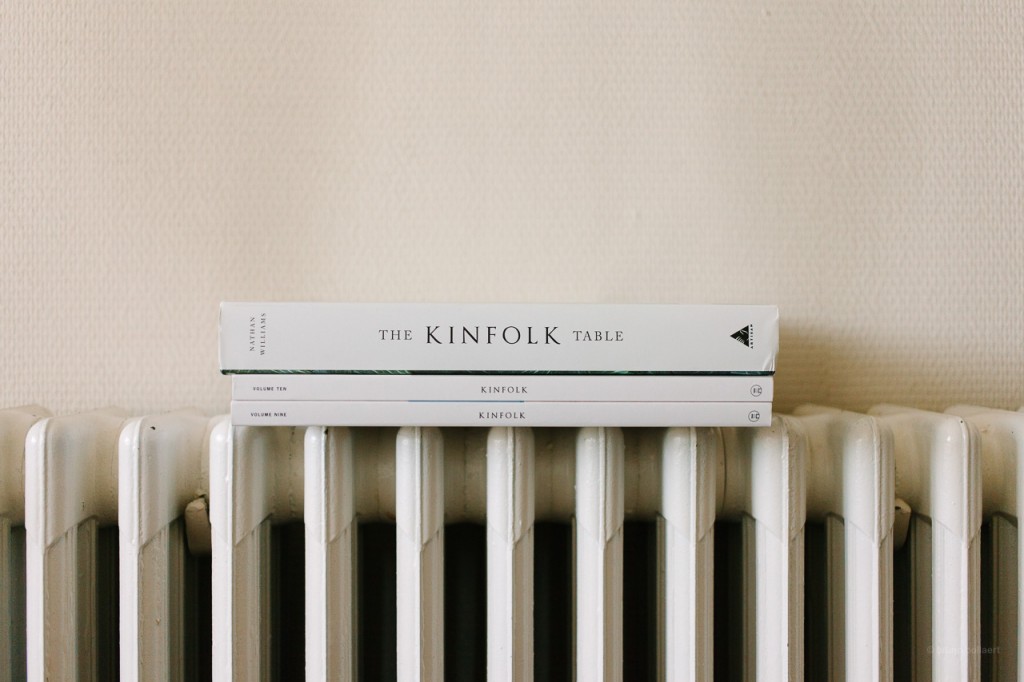 Mijn hipsterboekskes zijn toegekomen. Kinfolk is een lifestyle magazine, dat sommige mensen verwarren met een kookboek. De commentaren over de recepten uit The Kinfolk Table zijn grotendeels negatief, stemmend uit die verwarring. De recepten zijn veeleer bedoeld als inspiratie, net zoals de fotoreportages en de bezwaarlijk als creatief te omschrijven teksten die ze vergezellen –als u artikels wilt, koopt u beter een Playboy uit de beginperiode.
Home-Brewed Coffee

0.67 ounce (19 grams) roasted coffee

9 ounces (270 milliliters) filtered water, warmed to 203°F (95°C)

You will need an AeroPress, AeroPress filters, a coffee grinder (use only burr grinders), an instant-read thermometer, a scale, and a mug for this recipe.

—

Grind the coffee to a medium-fine grind.

Rinse a paper filter with hot water and place the coffee in the AeroPress. Add the water. Place the plunger on top of the upper chamber to stop the coffee from dripping through the filter. Allow to steep for about 2 minutes.

Remove the plunger and stir gently, then press down slowly (it should take 30 seconds).

Drink with the pulla (preceding recipe).

Makes 1 serving.
Het leek mij een zeer passend recept voor een coffee table book.