Is er iets Vlaamser Belgischer dan rijsttaart? (Ongetwijfeld wel; het was een retorische vraag, dankuwel.) Ik wil al zo lang eens een rijsttaart klaarmaken, maar vond niet meteen een recept online dat mij aansprak. De KVLV to the rescue.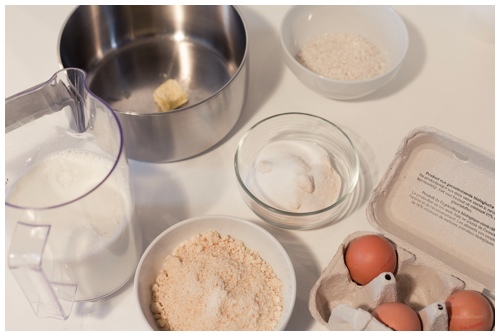 Benodigdheden
bladerdeeg (of korstdeeg)
750ml melk
100g (dessert)rijst
75g suiker (waarvan eventueel 2 zakjes vanillesuiker)
een vanillestokje (indien niet voorhanden, zorg dan voor 2 zakjes vanillesuiker in de 75g suiker)
10g boter
2 eieren (geen drie, zoals op de foto)
100g amandelpoeder
Zo gemaakt
Smelt de boter in een (saus)pan met stevige bodem. Voeg er de rijst aan toe, en meng. Voeg er de suiker en de melk aan toe, en roer goed door. Laat op een (half)zacht vuur pruttelen tot de melk bijna volledig is opgenomen. Haal van het vuur om de rijst wat af te koelen.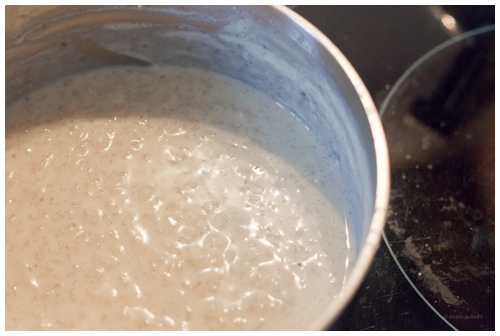 Beboter ondertussen een taartvorm, en bekleed de vorm met het deeg.
Verwarm de oven voor op 200°C.
Meng het amandelpoeder en de twee eieren onder het rijstmegsel, en roer tot een homogeen mengsel. Giet de rijst in de vorm, en bak gedurende 30 tot 40 min. (Als u weet dat uw over wat aan de warme kant is, verlaagt u de temperatuur beter tot 190°.)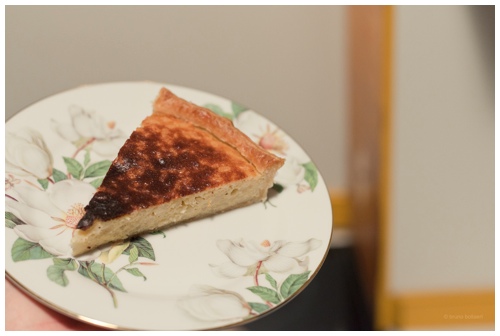 Smakelijk!
(Volgende keer probeer ik het rijsttaartrecept dat ik ontdekte op de verpakking van de dessertrijst die ik had gekocht, en waar geen amandelpoeder voor nodig is. )