Na Monteverdi, Bach en Brahms, ging Fabrizio Cassol –op vraag van het Instituto Italiano de Cultura de Madrid– nu ook grasduinen in het oeuvre van (Domenico) Scarlatti. Samen met pianist Fabian Fiorini namen ze het album The Scarlatti Book op, waarmee ze een bescheiden tournee aanvingen. Gisteren speelden ze in de Gentse Handelsbeurs.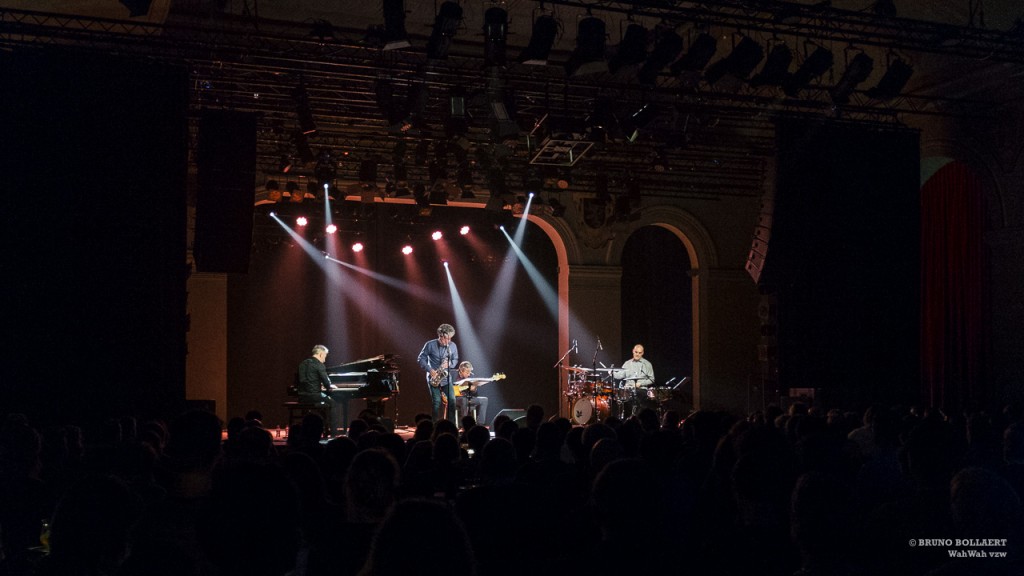 Meestal wordt barok omgezet in het soort minimalisme dat we kennen van Michael Nyman, die met ongekende gretigheid en immer stijgende populariteit (ik was fan nummer 1) de muziek van Purcell transformeerde tot pulserende, energieke ritmes, die de luisteraar genadeloos in hun kielzog meesleurden. Bij Cassol & cie is van minimalisme geen sprake –of het moest zijn in de beperking van de bezetting. If anything, kan hem hooguit wat geflirt met rock opera aangewreven worden.
"Je ne sais pas s'il y en a entre vous qui connaissent Scarlatti," vroeg Cassol voorzichtig bij de aanvang van het concert. "Bon je ne suis pas certain que vous l'allez découvrir ce soir, parce que la musique va être transformée."
Er lagen partituren klaar voor Cassol (en op de piano bij Fiorini), waar hij terloops een paar blikken op wierp voor een paar frasen, die hij terstond hertaalde in het Oosterse, Afrikaanse en Balkan getinte lingo van AKA Moon. Drummer Galland speelde gesyncopeerde en vaak anders tegenstrijdige ritmes, en Hatzigeorgiou legde een speelse basso. Er zaten nog een paar foutjes in: een verkeerde aanzet of fout akkoord, maar het concert werd er enkel nog spontaner door.
Bijwijlen leek het concert een gigantische (en welverdiende) showcase voor Fiorini. De pianist speelde fantastisch: de vingervlugheid waarmee hij de klassieke pianopartijen speelde, de omschakeling van de bijna zuivere barok naar de geïmproviseerde jazzpartijen die hij daarbij toverde… het was wonderlijk.
In contrast lijkt de opname van het album veel te braaf en gestroomlijnd. Het was nochtans al zulk een interessante release, maar de levendigheid en de rauwheid van de live versie tilde het concept nog een gans niveau hoger. Beluister echter zeker het album als u daartoe de kans krijgt –voor een concert bent u waarschijnlijk te laat.